A group of developers from Kazan has developed a tonometer in smartwatch format with built-in artificial intelligence (AI) that can send information about a person's health status to the doctor. In this respect reports RIA Novosti cited the press service of the National Technology Initiative (NTI).
The device from Russian developers can measure pulse, blood pressure and a person's ECG. Artificial intelligence analyzes the collected data and, if any deviations are detected, transfers them to the user's attending physician to update the course of treatment.
The project was subjected to an acceleration program in "Archipelago 2023", which was intensive in design and training. The developers have plans to integrate the device into a single remote health monitoring ecosystem, the "Clinic at Home."
"The uniqueness of the project lies in the fact that the device is part of the medical ecosystem created around the user. For example, there are Korean watches that also perform ECG, but their data is not analyzed and does not become part of the user's medical history," explained Linar Garifullin, one of the authors of the project.
Deliveries of the first batch of the device are in 2024. The approximate price of the device was not disclosed.
Previously in Russia developed electric rescue snowmobile.

Source: Gazeta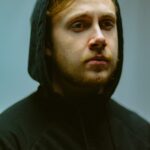 Jackson Ruhl is a tech and sci-fi expert, who writes for "Social Bites". He brings his readers the latest news and developments from the world of technology and science fiction.