According to the company's press service, Rosneft specialists have developed the second version of the RN-GEOSIM 2.0 software package for geological modeling. New functionality has been added to the software, the most important of which is the creation of tectonically complex fault bed models.
Rosneft notes that the company's IT solutions are used for production tasks in the field of geology, design, development and operation of fields. They are superior to imported analogues in speed, list of tasks to be solved, use of modern algorithms and understandable interface.
According to the Ufa Rosneft Scientific Institute, tectonic distortions are observed in approximately every three areas of the company. Taking into account the location of faults in modeling will make it possible to more accurately determine the location and trajectory of the drilling, as well as deposit reserves.
The company announced that the ability to create bed models with a complex fault network appeared in RN-GEOSIM 2.0 with the introduction of new mathematical algorithms for three-dimensional paleontological reconstruction, a comprehensive method for restoring the physical and geographical conditions of sedimentation.
The new version of the software has added auxiliary tools that facilitate the creation of the geological model. Another innovation is built-in templates, with which the user can create a model taking into account the experience accumulated in previous projects, and also share templates with colleagues.
Rosneft also reported that RN-GEOSIM 2.0 adds a reserve calculation function for 2D models in addition to new 3D modeling capabilities. This will allow rapid assessment of reserves at the stage of deciding on the need to develop a license area. This feature will reduce evaluation time by a factor of 5 compared to creating a full-scale 3D model.
For example, the company announced that it took 15 working days to create a full-fledged three-dimensional geological model of one layer of the Tarasovskoye field, and the 2D model took 3 days.
RN-GEOSIM currently produces 35% of the company's new models; In 2024, this figure will reach 75%. The software is used by more than 400 specialists of Russian enterprises in their work.

Source: Gazeta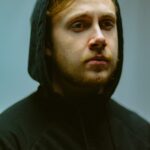 Jackson Ruhl is a tech and sci-fi expert, who writes for "Social Bites". He brings his readers the latest news and developments from the world of technology and science fiction.