Information security experts from Dr.Web (Doctor Web) clarified There are more than 100 applications in the Google Play market infected with the SpinOk spyware module.
SpinOk is a malware that transmits various parameters of an infected smartphone and some information from it to attackers' servers. In particular, SpinOk can search for files of a particular extension in specified directories, copy and modify the contents of the clipboard, and also get indicators from some smartphone sensors such as gyroscope, magnetometer and more.
In total, Doctor Web experts detected 101 applications that contained an integrated Trojan or modifications. In total, it has been downloaded more than 421 million times from Google Play.
The virus masquerades as a marketing module that displays ads to users in the form of mini-games and other interactions within apps. Many simple app and game developers accidentally integrate infected code into their products and then upload them to Google Play.
Former cyber expert Igor Bederov said "Gazeta.ru", in which viruses on the iPhone during targeted attacks can be detected only by analyzing Internet traffic.

Source: Gazeta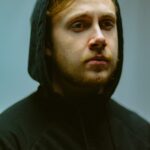 Jackson Ruhl is a tech and sci-fi expert, who writes for "Social Bites". He brings his readers the latest news and developments from the world of technology and science fiction.