Russian mixed martial artist (MMA) Aleksey Oleinik, who was born in Kharkov and received Russian citizenship in 2014, spoke emotionally about the division of peoples.
The athlete posted on social networks a post in which he talked about the difficulties that he had to face on the way to a successful career and a prosperous life, urging subscribers to believe in themselves.
One of the subscribers wrote a comment to the post: "And where was this man born, raised and educated? Why didn't he write?
"What does that have to do with it, if you want to convey one idea, you ask for another. People like Kazakhs, Armenians, Russians, Belarusians, Ukrainians, Caucasians, etc.
Educated – six years in Kharkov and ten years in Moscow. But does it have anything to do with it? Everyone's brain has become limited, they are dividing, dividing, dividing in every generation… We will divide into nations, nationalities, sub-nationalities, groups, soon tribes…
And they were divided into men and women, now there are more than 50 genders, etc. This is the decline of morality and general interest and the loss of people's memory of what it was, how and why they painfully came to have it and forgot everything and we are reliving everything unfortunately, "the fighter replied.
Oleinik was banned from entering Ukraine in 2015. In 2014, before one of his fights, he went to the scales wearing a T-shirt with a picture of Russian President Vladimir Putin.
Oleinik, 45, has 60 wins, 17 losses and one draw in MMA. He has competed in the Ultimate Fighting Championship (UFC) since summer 2014 with nine wins and eight losses.
Former Russian MMA fighter Fedor Emelianenko judicial The reason for his decision to end his career was his age.

Source: Gazeta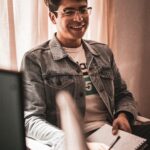 Gregory Robert is a sports aficionado and a writer for "Social Bites". He provides in-depth coverage of the latest sporting events and trends, offering a unique and knowledgeable perspective on the world of sports.