In the context of the current fight against climate change, the future of mobility lies in electric vehicles, but the transition to this new scenario will have painful socioeconomic consequences. And for example, a button. In its plan to electrify its Almussafes factory in Valencia, multinational Ford announced this Friday that it will lay off at least 1,144 workers and halt production of two vehicle models, the S-Max and Galaxy, starting this April. It is a decision that will not only be limited to this factory, but will also cover the sub-industry and reduce the workload by about 10%, as in the case of Alicante province..
The auto giant has framed the Employment Regulation Dossier (ERE), which it plans to implement in a deep restructuring of its operations in Europe and a resizing of its workforce in Spain, given that there will be less workforce in the prepared electric future. It will be necessary. 1,144 workers make up almost one in five jobs at the factoryConsidering that it consists of 5,750 workers.
The unions stressed that negotiation will be complex given the volume of layoffs makes it difficult to reach an agreement that guarantees 100% voluntary leave through retirement support schemes and incentive leave. Regardless, the fact that the announcement will greatly affect the automotive supplier industry in the province, especially in the Foia de Castalla region, where there are about 70 metal and plastic companies working for this sector..
This was expressed by Héctor Torrente, director of the Ibi and Foia Entrepreneurs Association (Ibiae), emphasizing that this would have less negative consequences, not as expected. In his words, "companies are already noticing a lower workload in recent weeks, because Ford is rushing out of stock parts in anticipation of stopping production of these models. In any case, this is bad news that, while hard to calculate, can reduce activity by 5% to 10% from the start.
In any case, Torrente points out, what worries the most is the transition period between the combustion vehicle and the electric vehicle. "There's talk of 2026 – he says – but the truth is that neither these deadlines nor exactly where it's going is clear. It's also to be seen what the demand for parts will be from then on. Companies in the region have proven their ability to adapt to changing times more than once.».
Luis Rodríguez, President of the Alicante State Metal Entrepreneurs Federation (Fempa), said: "This is very worrying news in an industry like the automobile. Recently, it is already suffering from a decline in sales, which has caused both the component crisis and the doubts of customers about choosing this or that type of tool. in this transition towards electric mobility". In any case, Rodríguez is also confident that this reduction in production, which will be recorded at the Ford plant in Almussafes, will be temporary on the road to electrification, "something that the supply companies already have – he points out, as well."
Alfredo Martínez is responsible for the trade and engineering department of Ibense company Faperin, which produces all kinds of plastic parts for different brands, including Ford, through intermediaries. He looks anxiously at the future of the electric car because, according to him, "It will still take considerable time for sales to become comparable to internal combustion vehicles.».
Another hope that the supplier industry clings to is the Sagunto battery gigafactory announced for 2026.
Maroto remembers aid conditional on employment
Shortly after announcing the layoffs, Industry Secretary Reyes Maroto voiced his "biggest concern" for Ford's ERE, reminding that "the government's public assistance to make all the change to electrified mobility depend on maintaining employment". . Thus, it was made available to the unions so that "we can minimize the impact of the announcement if it is confirmed". Consell spokesperson Aitana Mas expressed her concerns for ERE, despite her assurances that they would respect agreements between unions and companies. mv
Source: Informacion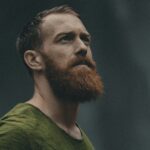 James Sean is a writer for "Social Bites". He covers a wide range of topics, bringing the latest news and developments to his readers. With a keen sense of what's important and a passion for writing, James delivers unique and insightful articles that keep his readers informed and engaged.