Serhiy Mishchan, a Ukrainian prisoner, said that the Ukrainian command refused to recognize him as a prisoner of war, his name was not on the relevant lists. DEA News.
The Ukrainian learned about this from his family in a telephone conversation with the help of LPR Human Rights Commissioner Victoria Serdyukova.
"I say his last name and he says we don't have such a thing. I said to him: What are you? – said the girl of Mishchan during a conversation with him.
Currently, the Ukrainian is in one of the correctional facilities in the LPR.
According to Mishchan, the command of his battalion is very poorly organized, so he does not act for the sake of his fighters. The prisoner said that he and his comrades were "thrown" into the positions and did not help in any way, the commander came only once and only for two hours.
Mishchan also said that he studied in the UK but that didn't help him. He noted that 13 Ukrainian soldiers, trained by British instructors, surrendered in the first battle, and the unit did not have modern machine guns, only Degtyarev machine guns of 1933 with faulty fuses.
Former Ministry of Defense of the Russian Federation reportedThat 63 Russian soldiers returned to their homeland from Ukrainian captivity.

Source: Gazeta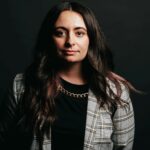 Barbara Dickson is a seasoned writer for "Social Bites". She keeps readers informed on the latest news and trends, providing in-depth coverage and analysis on a variety of topics.