Archaeologists have discovered the oldest human remains ever found in Northern Britain. Reported by the University of Central Lancashire.
Human bones and a littorina shell bead were found in the Hining Wood Coast Cave. Radiocarbon dating revealed that the oldest remains were 11,000 years old.
Scientists have managed to prove that at least eight different people are buried in the cave. Despite the fragmented state of the human remains, the presence of grave goods indicates that these were deliberate burials.
Further research showed that the cave was used for burial in three different periods: in the Early Bronze Age, about 4,000 years ago, in the Early Neolithic, about 5,500 years ago, and in the earliest Mesolithic, about 11,000 years ago. The 11,000-year date was obtained from the analysis of one of the shells, which was probably part of the grave goods.
Prior to this discovery, the oldest tomb in the north was 10,000 years old. It was found in the nearby Kents Bank cave, which was discovered in 2013.
"Cave burials like this one are well known for some periods of British prehistory, and the Hining Wood burial is an important addition to our knowledge of the burials of the ancient inhabitants of this land," the scientists explain.
Earlier archaeologists discovered Ovens and a "refrigerator" in Iraq are 4,700 years old.

Source: Gazeta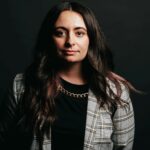 Barbara Dickson is a seasoned writer for "Social Bites". She keeps readers informed on the latest news and trends, providing in-depth coverage and analysis on a variety of topics.