Valve is extremely tolerant of the choice of nicknames on Steam: to understand this, just open your friends list. However, there is one word that can send an account to a shadow ban. YouTuber nicknamed The Spiffing Brit talked about an unusual problem, which could have seriously injured someone at least a few days ago.
As it turns out, Steam really doesn't like the word anti-disestablishmentism. It is one of the longest words in English. According to Wiktionary, this is the name of a political philosophy whose adherents oppose the separation of church and state.
Spiffing Brit's video clearly shows what happens to the account when you change your nickname. The service loses half of its functionality: tabs with a profile, inventory, friends list immediately stop working. The library of games does not disappear anywhere, but other gamers cannot invite you to a match.
YouTuber explained that most likely not Steam, but the provider Akami is responsible for the problem. The servers are used by Valve, Apple, Blizzard, Microsoft and other large companies.
Valve has not commented on the situation, but has already resolved the issue. A few days after the video's release, the Spiffing Brit account became visible to other players again. In addition, you can find many other users with the same nickname through the search. However, we do not recommend repeating a dangerous trick.
👍 98% positive feedback: Retro shooter Warhammer 40K: Boltgun released on Steam
Source: VG Times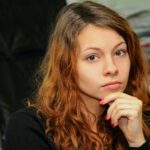 Christina Moncayo is a contributing writer for "Social Bites". Her focus is on the gaming industry and she provides in-depth coverage of the latest news and trends in the world of gaming.