Scientists from the University of Kiel in Germany found that a one-day keto diet increases energy expenditure. The results of the research have been published magazine clinical nutrition.
The keto diet involves eating foods that are high in fat and moderate in protein. Energy sources for the brain can be glucose and ketone bodies. The use of ketone bodies instead of glucose is an immediate coping mechanism for hunger.
The ketogenic diet aims to replace glucose with ketone bodies. It is a diet high in saturated fat and strictly limited in carbohydrates and fiber. With such a diet, the liver first uses up all the available sugars, and when these run out, it starts converting fats to balance blood sugar.
Such a diet has many health benefits, such as lowering blood sugar, but it also has disadvantages. Therefore, it can be difficult to diet long-term due to problems with the gastrointestinal tract.
According to scientists, intermittent fasting has become very popular lately, which also reduces sugar production in the body. But sticking to such a diet is also problematic.
The authors consider the one-day keto diet to be an effective way to lose weight. Researchers compared the effects of a one-day ketogenic diet, fasting, and typical carbohydrates versus ketone salt supplementation on energy expenditure and perceived appetite in healthy individuals.
A total of 8 healthy adults participated in this study. Results showed that a high-fat ketogenic diet promoted higher overall energy expenditure and led to weight loss.

Source: Gazeta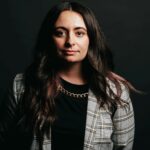 Barbara Dickson is a seasoned writer for "Social Bites". She keeps readers informed on the latest news and trends, providing in-depth coverage and analysis on a variety of topics.