street performers festival ARTENBITRIR come back this weekend, March 24, 25 and 26to celebrate its tenth anniversary by filling the streets of Petrer's old quarter with art and color. Those who visit the city this weekend will be able to enjoy the city. Demonstrations from 20 companiescomes from Spain, Brazil or Belgium, among other countries, with various offerings such as clown, theatre, puppetry, circus or music.
The slogan chosen for this issue, "to root"with whom you want defend the importance of origins and values That ARTenBITRIR has been built on over the years. It is also an homage to Petrer's roots and history and provides visibility into various aspects of modern traditional culture. Moreover save the slogan the tremendous value of street art and what it offers to the people of Petrer.
Theatre, circus and dance
Three days in the old town with fifty performances for all kinds of audiences, most of them especially recommended for children. Among the most outstanding performances we found Teatre Arlequí and puppet show, Pakí Payá air circus troupe or Diana Gadish and her play "Keep Careful" mixing dance and clown.
concerts
Friday and Saturday night scene Esplanade "El Nano" It will host concerts of bands in different styles from 22:00. performances Friday the 24th will be performed by Pico Tres (pop rock), Pavana Dingo (mixed fusion) and Gayola (punk rock). HE On the 25th, it will be Método Skually (surf garage), Fuckop Family (fusioncore) and Hadadanza (folk metal). At the end of the festival, a medieval, folk and Celtic band will perform. Juglárea from Villena will be performing on Sunday, 26th at 19:30.
urban art and graffiti
In addition, Several internationally renowned artists will be responsible for painting the three new great walls.It will add a speck of color to Petrer's streets and walls in order to make the mural art visible as a movement that brings a different perspective to the cityscape. On Saturday afternoon there will be a guided tour of the city's murals and graffiti.
Craft
One of the mandatory transit places is the Expobitrir craft exhibition. more than that 20 stalls where artists and artisans create, sell and display their creations this year it is hosting some non-profit organizations in the region to support solidarity work. Next to the market, after several editions, there will be several food trucks once again to improve the service to the exhibitors.
Consult all programming
ARTenBITRIR is an event that aims to arouse surprise and emotion through art and offers the opportunity to experience the bond between the artist and the public at first hand. It should be noted that all performances are free of charge, but participants can voluntarily contribute to the deposit.
YOU CAN SEE THE FULL PROGRAM OF ACTIVITIES HERE.
More information
ARTENBITRIR
When: March 24 – 26
Where: Peter's Old Town
Source: Informacion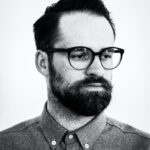 Brandon Hall is an author at "Social Bites". He is a cultural aficionado who writes about the latest news and developments in the world of art, literature, music, and more. With a passion for the arts and a deep understanding of cultural trends, Brandon provides engaging and thought-provoking articles that keep his readers informed and up-to-date on the latest happenings in the cultural world.