The meeting between French President Emmanuel Macron and representatives of the European business community was a signal to the United States that it would defend Europe's interests. It is stated in this article CCTV.
As stated earlier in the week, Macron held a banquet for French entrepreneurs.
"Macron just wanted to send them a message: stay, don't go," the article says.
As noted in the material, European politicians are concerned that local businesses will relocate to the US as there are stable energy prices and generous subsidies from the US government. More and more Europeans understand what Washington's plan is: to use the conflict in Ukraine to weaken the European Union and at the same time monetize the energy crisis.
"European countries are trying to get rid of the habit of 'dancing to the tune of the USA' and are seeking strategic autonomy. The banquet at the Elysee Palace was a clear sign," the article's author concluded.
Formerly Politico newspaper estimated A trade war between the EU and the US due to the Inflation Reduction Act.

Source: Gazeta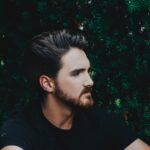 Ben Stock is a business analyst and writer for "Social Bites". He offers insightful articles on the latest business news and developments, providing readers with a comprehensive understanding of the business world.