Music, gastronomy, literature, dance, art and design, concerts, workshops, market, talks and tastings. Espacio Seneca in Alicante is once again attending La Estación, a cultural celebration reaching its third edition under Meet&Live and Mahou on Saturday, 26th. A combination of various disciplines bets on an «increasingly rich program and an increasingly cultural one», says Marina Torrecilla, one of the leaders of the organizing team that produced the free program. During the day, which will take place between 12:00 and 23:00, the Veintiuno group will start this party with music and will end at 21:00, taking the stage with pops with funk and R&B touches at Plaza Séneca at 21:00. Soledad Vélez, a Chilean based in València, playing at noon, pop, electronic and urban. La Estación also offers the opportunity to listen to Full, which will perform an acoustic song and will be interviewed after the disbandment of the Sevillian group. This is from Alicante Elsa Grande, winner of the UA emerging groups competition, at 1:30 PM (4:00 PM) before the group moves through that stage. There is also Martiz from Alicante who will present a sample of his alternative pop (20:00).
Los Zigarros, just rock & roll
The Valencia quartet returns to Alicante, this time at The One in San Vicente, on Saturday. His approach is that of fresh, rabid rock with a beer in hand, with strong guitars, a pinch, and lyrics that seek a celebration of life designed to sing with friends. With their four albums, they maintain the rock & roll fever that has been made here.
Josele Santiago with David Krahe and Flamenco Leaks at Bello Público
Blending poetry and music, the Bello Público festival, which started on Thursday in Las Cigrarreras, welcomes the weekend with interesting offers. On Friday, the micropoetry of AJO, the instigator and reference character of the Madrid counterculture, is presented. Next will be Josele Santiago and David Krahe's turn. With his former bandmate David Krahe, who has been a pillar of Los Enemigos for forty years, he will revise the nude songbook in acoustic format. And on Saturday, Valencia's Feriafónica has two performances, one aimed at family audiences, presenting El ladrido suave, an oral lyric show to bring poetry closer to children and teenagers. The day comes to a close with the presentation of Flamenco Leaks, where the trio of Carles Benavent (electric bass), Tino di Geraldo (drums) and Jorge Pardo (saxophone and flute) fuses jazz, flamenco and music that seems far from orthodoxy. and folklorism.
emlan and the caravan
Emlan, a former basketball player, pianist and guitarist named Arnau Moreno, composes his own songs and takes on various artistic roles. Play at 22:00 today in Stereo Alicante, tomorrow a room that will receive the Caravan group from Madrid. The overflowing power and freshness witnessed by her song Resaca Pop.
Nito Serrano, Guiu Cortes and Andreu Valor
Euterpe room in Sant Joan offers Nito Serrano and Lapurasangre on Friday (preliminary tickets for 12 € and ticket office for 15 €); To Guiu Cortés, better known as El Niño de la Hipoteca (€15/€18), who performed under his real name on Saturday 3 heroes and 1 villain and Andreu Valorcon (€12/€15) with his new album on Sunday A nou mon.
Cementeri, Secret Wars and Ataac
Nave Iguana de San Vicente brings together three groups starting at 9:30 PM on Saturday. with flexible entry of between 5 € and 10 € that will go entirely to groups. It stars Secret Wars from Valencia, Cemënteri from Alicante, and Ataac from Benidorm. Secret Wars They come from Valencia and although it all started as Pablo Fernández's home project (Milkhouse, Capaje, Little Mechanical Caterpillar…) during the quarantine, in these two years things have grown into a full fledged group. Musically, it's a mix of Noise Rock and Postpunk that might remind you of bands like Killing Joke or Metz. They are making their debut in our country after sharing the stage with Cemënteri at La Residencia (Valencia) weeks ago.
Cement They continue to offer their fair share of pandemic LPs and seven-inch songs shared with Santo Rostro that came out on Spinda records last year. The sound they drink from different sources such as post-hardcore, punk, and post-punk tries to sound like themselves without falling into a simple copy.
attack Discharge is a trio from Benidorm that delivers dark and primal hc punk with classic references like Eskorbuto, but without sounding like a revival band. Its components are Hogar, Chuck.Norris Revenge, Típex, etc. has played or played in bands like… So you know that they will mix your bangs. They're not very generous so it's a good chance to see them.
Pablo Moreno in the Poet's Sanctuary
El Refugio del poeta (Elche) hosts the performance of our music's young talent Pablo Moreno (10 Euros) on Saturday at 21:00 and presents his first album, El Nido, in which he demonstrates his immense creative potential in his universe. Employee.
Basque people of Korrontzi in Rojales
Folk music group Korrontzi, one of the leading ensembles of Basque popular music, presents their new work this Friday at the Músicas Sin Fronteras de Rojales Festival. copycatat 21:00 at the Capitol Municipal Theatre. Tickets are 8 euros. letters copycat the famous Basque bertsolari, writer and researcher the great Xabier Amuriza. In its sixteen-year orbit, corontzi It has become a showcase of Basque traditions all over the world and has made the Basque language, dance and music recognized in the most important 'World Music' festivals.
Regards to Tina Turner and Mecano
International musical tribute to Tina Turner Definitely Tina! It will take place on Sunday, November 27 at the Gran Teatro de Elche, while the Auditorio de la Nucía will host a moment of silence for Mecano with its Saturday (20:00) performance. Girl of the month.
Source: Informacion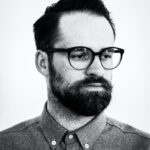 Brandon Hall is an author at "Social Bites". He is a cultural aficionado who writes about the latest news and developments in the world of art, literature, music, and more. With a passion for the arts and a deep understanding of cultural trends, Brandon provides engaging and thought-provoking articles that keep his readers informed and up-to-date on the latest happenings in the cultural world.