Caviar, a Russian manufacturer of personalized smartphones made of precious materials presented A new iPhone 14 and 15 Pro collection called Time Machine.
"Caviar invites you to an exciting journey to the beginning of time to see the birth of planet Earth and touch ancient treasures," reads the description of the device, which costs 7.18 million rubles.
For this money, the manufacturer promises to place a real mechanical watch, decorated with various artifacts from different times, in a smartphone case covered with 24 carat gold. These include a fragment of a Tyrannosaurus rex tooth, a megalodon tooth, a mammoth tooth, a Roman spear, a Swedish bullet and even an iPhone 2G. The trunk is also covered with a piece of the oldest meteorite to fall to Earth, Muonionalusata.
It is stated that the age of each particle is stated in the certificate of authenticity, which can be obtained upon request from the brand manager.
The Time Machine collection will be released in three copies only. The buyer will be able to choose between four iPhone models: 14 Pro, 14 Pro Max, 15 Pro and 15 Pro Max. Device memory varies between 128 GB and 1 TB.
Previously in Russia presented iPhone 15 Pro in "rich colors" for 652 thousand rubles.

Source: Gazeta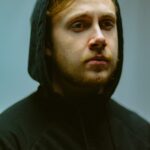 Jackson Ruhl is a tech and sci-fi expert, who writes for "Social Bites". He brings his readers the latest news and developments from the world of technology and science fiction.