Odnoklassniki users will be able to find out how gratitude, compliments and other popular expressions sound in sign language. Together with Surdoclass, an educational platform for people with hearing difficulties, the social network has released a series of wish videos with sign language translation. The project is dedicated to International Sign Languages ​​Day, celebrated on September 23. Its aim is to draw attention to the rights of the hearing impaired and to introduce the importance of sign language to large audiences.
Video wishes for social network users are free and available in the gifts section on all OK platforms. The series includes phrases such as "Love is above all", "I give tenderness and warmth", "Do good deeds", "May this day bring good luck", "You are the best", "Smile more often" and "Smile more often" . others. They were reproduced by Anna Pogorelova, who has been communicating with sign language for more than six years and has been translating professionally for more than three years.
"Today, about 13 million deaf and hard of hearing people live in Russia. For many, sign language is their native language. According to statistics, there are up to 100 thousand hearing impaired people in the country for one such specialist. The aim of our project is to create a large number of educational materials adapted for the hearing impaired and to popularize sign language studies. We hope that the International Sign Languages ​​Day project will help draw attention to this work," said Vasily Kosarev, founder of the Surdoclass platform.
Gifts are one of the most common ways people interact on Odnoklassniki. Thus, in the second quarter of 2023, social network users sent 11.2 billion virtual gifts to each other. The social network pays attention to engagement issues. For example, in 2022, the OK application became the first social networking application available to visually impaired users in Russia.

Source: Gazeta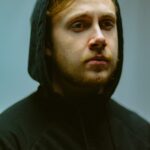 Jackson Ruhl is a tech and sci-fi expert, who writes for "Social Bites". He brings his readers the latest news and developments from the world of technology and science fiction.