On the first day of the worldwide launch of iPhone 15, the restore store started selling new smartphones. In this respect reports Telegram channel "Lobushkin Molnit".
iPhone 15 and 15 Plus models are offered in five colors: pink, black, blue, yellow and green, with 128, 256 and 512 GB versions. The price of the basic iPhone 15 is 130 thousand rubles, while the Plus version will cost 140 thousand rubles.
The iPhone 15 Pro smartphone is offered in versions with 128, 256 and 512 GB of internal storage at prices starting from 160 thousand rubles, and the flagship iPhone 15 Pro Max is offered at prices starting from 200 thousand rubles. It has a minimum of 256 GB memory and is available in 512 GB and 1 TB versions. Both models are available in Titanium Beige, Titanium White, Titanium Blue and Titanium Black.
Although sales started on September 22, smartphones will begin to be delivered to customers only from September 30.
Meanwhile, Beeline, M.Video-Eldorado and MTS promised to send new products to customers on September 23, while Megafon sold its first devices on the same day they were released to the world. The devices will first be delivered to customers who pre-ordered the iPhone 15 smartphone.
Apple equipment has not been officially supplied to Russia since February 2022. It is now implemented under the parallel import program.
Previously in Russia started to the assembly of domestic smartphones protected from surveillance.

Source: Gazeta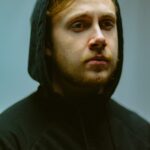 Jackson Ruhl is a tech and sci-fi expert, who writes for "Social Bites". He brings his readers the latest news and developments from the world of technology and science fiction.