It is impossible to create very strict legislation for the future European chatbot, which will become an analogue of ChatGPT, because in this case Europe will lose to the USA in the fight for artificial intelligence development. About this magazine Policy Jean-Noel Barro, French Minister of Digitization and Telecommunications.
According to him, the European Parliament's position on AI law is too harsh and risks having negative consequences for the technological development of the region.
As an example, he cited Google's decision not to launch the Bard chatbot in the EU. "The goal is not to build non-European chatbots in Europe, but to develop European AI programs. "This will not allow Europe to be erased from the history of technology," he said.
Barro announced that France plans to help European companies compete with American companies such as Google and OpenAI. As an example, he cited a French startup called Mistral AI, which aims to develop models similar to ChatGPT.
"We have an urgent obligation to develop productive AI models in Europe so that we do not depend on non-European models in the years and decades to come," said the head of the division.
In recent months, French authorities have stepped up their efforts to attract IT professionals and finance high-tech projects in Europe. French President Emmanuel Macron in April spoke chatbot ChatGPT asks him about the European Union's prospects for technological development.

Source: Gazeta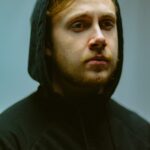 Jackson Ruhl is a tech and sci-fi expert, who writes for "Social Bites". He brings his readers the latest news and developments from the world of technology and science fiction.