The Avroid company has developed an alternative client for Telegram called Tavro, which is designed to run on the Russian operating system (OS) Avrora. In this respect informs Vedomosti post referring to the F+ tech company, which also includes Avroid.
Currently there is only one beta version of the app. However, it is fully functional and can be downloaded from the Aurora Market app store.
The Avroid client has all the basic functions of the original app. It has chat lists, the ability to send messages and media files, emoji support, links, and more. At the same time, the playback of GIF animations does not work, there are no signs about forwarded messages, support for voice and video messages, polls, reactions and stickers.
"The final version of Tavra will be available to users on any manufacturer's device with Avrora OS in the form of a perpetual license with the ability to receive updates for three years," said F+tech.
Today, smartphones and tablets based on Aurora OS are produced by only three vendors: F+tech, Yadro and Aquarius.
Formerly socialbites.ca Wrote Russian scientists from MSTU im. Bauman has developed a two-layer anti-icing coating for drones.

Source: Gazeta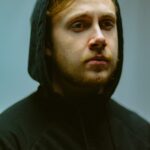 Jackson Ruhl is a tech and sci-fi expert, who writes for "Social Bites". He brings his readers the latest news and developments from the world of technology and science fiction.