Israel's Ministry of Energy announced that it has discovered Katlan, a new natural gas field in the Mediterranean, for the first time in eight years. This was reported by the press service departments.
According to the ministry, the bed volume is estimated at 68 billion cubic meters.
The publication states that permission to begin the development of Katlan was given to the Greek-British energy company Energean, which promised to begin as soon as possible.
"There is potential for new discoveries in Mediterranean waters," said Israel Katz, Israel's Minister of National Infrastructure, Energy and Water Resources.
In March last year, Israeli and Turkish officials held discussions For the construction of a natural gas pipeline that will provide an alternative to gas supply from the Russian Federation to Southern Europe. The parties decided to take a closer look at the idea of ​​​​building an underwater pipeline from the Israeli Leviathan gas field (which supplies fuel to Israel, Jordan and Egypt) to Turkey, which arose a few years ago, and then extend it to the countries of Southern Europe. .

Source: Gazeta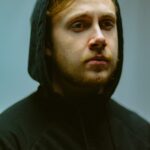 Jackson Ruhl is a tech and sci-fi expert, who writes for "Social Bites". He brings his readers the latest news and developments from the world of technology and science fiction.