Russians greatly complain about the failures in the operation of various VPN services, which can be evidence of the blocking of such programs on the territory of the Russian Federation. In this respect informs The National News Service (NSN) cites the Telegram channel of Natalia Zubarevich, an economist and professor at Moscow State University.
"Judging by the complaints from users of Beeline, Rostelecom, MTS and other operators, Russia has started tests to block OpenVPN-based VPN connections. About 25 million people currently use VPNs in the Russian Federation," Zubarevich wrote on his channel.
Information about possible VPN blocking on the territory of the Russian Federation is also available. seen and on the private NTC.party forum. Judging by the logs of the site users, problems have been observed in accessing the VPN for almost a day. Complaints about failures come from Moscow, Kazan, Krasnodar, Chelyabinsk, Tula and other large cities.
A characteristic manifestation of "blocking", according to users, is the disconnection of a VPN connection a few seconds after establishment. There is also the assumption that problems are only observed with foreign VPN services.
Formerly socialbites.ca Wrote cybersecurity researcher Jeremy Fowler has publicly discovered an unpassword-protected database containing more than 360 million records about clients of the popular VPN service Super VPN.

Source: Gazeta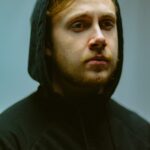 Jackson Ruhl is a tech and sci-fi expert, who writes for "Social Bites". He brings his readers the latest news and developments from the world of technology and science fiction.