Andrey Svintsov, deputy chairman of the State Duma Committee on Information Technologies, said that the Ukrainian authorities urged schoolchildren to attack the LDPR server in the video game Minecraft. DEA News.
"The Ukrainian authorities are 'mobilizing' children to the Ukrainian Armed Forces," he said.
According to the MP, elementary school students are invited to participate in a "counter-attack" on the LDPR server in Minecraft on Friday, May 12.
As the parliamentarian pointed out, "it is clear in which part of the front the main forces of the Ukrainian Armed Forces are concentrated, and where the" main "strike" will take place.
at the end of April reportedThat a 200-meter monument to Vladimir Zhirinovsky was built on one of the Minecraft servers. The bust of the politician was erected from blocks of stone and coal. Zhirinovsky has a characteristic hat on his head.
May 1 LDPR Organized an online rally in Minecraft Near the virtual monument to the founder of the Zhirinovsky party. According to the party's press service, 12,000 users from all over the world "came" to the show, but the server could not stand the number of people requesting it and crashed.

Source: Gazeta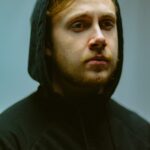 Jackson Ruhl is a tech and sci-fi expert, who writes for "Social Bites". He brings his readers the latest news and developments from the world of technology and science fiction.