Apple has acquired American startup WaveOne, which develops artificial intelligence (AI)-based video compression algorithms. In this respect informs TechCrunch version.
Hints of a merger between Apple and WaveOne surfaced as early as January 2023. Then the WaveOne website stopped working and the people who were initially at the start became Apple employees.
While Apple didn't advertise the deal, Bob Stankosh, WaveOne's head of sales and business development, spoke about it publicly. He shared on LinkedIn that the merger was completed last week.
"We started our journey at WaveOne by understanding that machine learning and deep learning video technologies could potentially change the world. Apple saw this potential and took the opportunity to add it to its technology portfolio," wrote Stankosh.
WaveOne was founded in 2016. The main innovation of the initiative is a system that allows the use of neuroprocessors in modern smartphones and PCs to highlight the main objects in the frame and maintain their high resolution. This system is useful for stable playback of online video – when the Internet connection speed drops, the algorithm allows you to maintain a clear image of important objects, but at the same time compromises the quality, for example, the background.
Formerly socialbites.ca Wrote In iOS 17, Apple may allow you to install apps on your iPhone, not from the AppStore.

Source: Gazeta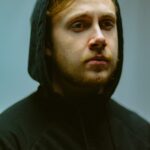 Jackson Ruhl is a tech and sci-fi expert, who writes for "Social Bites". He brings his readers the latest news and developments from the world of technology and science fiction.