Sam Altman, CEO of the OpenAI startup, admitted he was "a bit scared" about the creation of the ChatGPT artificial intelligence chatbot. He expressed this in an interview he gave to the TV channel. ABC News.
"People should be glad that the company is a little scared of the AI ​​potential. "If I said I wasn't afraid, then I think you should either not trust me or be very unhappy because I'm in this job."
Altman also warned that AI and developments based on it could soon "take out" many of the jobs humans currently do. However, he pointed out that such a situation could lead to the emergence of "advanced" professions.
"The reason we develop artificial intelligence is not just to impact our lives, but to improve our lives and create benefits for people. It will be the greatest technology humanity has ever developed," he said.
formerly Altman declarationthat "potentially scary" AI tools, that is, programs that use AI technologies to harm humans, will soon emerge.

Source: Gazeta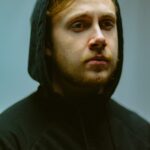 Jackson Ruhl is a tech and sci-fi expert, who writes for "Social Bites". He brings his readers the latest news and developments from the world of technology and science fiction.