Elche Handball Club already starting weapon to his new current and future project. Frangiverdes fighters kicked off the preseason season last week. After medical tests on Wednesday, they have been sweating on the track since Thursday under the supervision of their trainer. Joaquin Rocamoraand his assistants.
Morning and afternoon sessions over many days, physical and tactical exercises with the ball as the main character. Watch out for an exciting season that will start with the first game of the Guerreras-Iberdrola League against Aula Valladolid on September 3!
It is a campaign with many changes in the group. The template has undergone a major overhaul to: eight signatures. There is even a change of sponsors with substantial support from the company to offer. via crevillentina Grupo Universal virtual carpet shop Atticgowill determine the team for the next two seasons and cooperate financially.
But what does not change is philosophy. In the absence of such a large budget as the one available for most of the teams in the top category of Spanish handball, Elche will continue to bet on youth and youth academy.
Eight new additions: Tessa Van Zijl, María Carrillo, Lissa Oppedal, Zaira Benítez, Pipyy Wolf, Danila So Delgado, Raquel More and Israeli Kerem Tplisky, who attended the training yesterday. The majority are young players with great growth capacity. and that they are ready to deliver a good present and future performance.
In addition, young players Paula Agulló and Ulane Bernabé, and reserve players Ángela Rodríguez and Lucía Guilabert are also participating in the pre-season.
To these we should add continuations from last season such as Nicole Morales, Pamela Rodrigues, Celia Guilabert, María Flores, Nuria Andreu, Paola Bernabé, Ivet Musons, Patricia Méndez, Katia Zhukova, Elena Martínez and Clara Gascó. Monsoons and Martínez are recovering from serious knee injuries and will have to wait until the end of the year or even January before they can reappear.
Total, 24 franciverdes warriors who will try to remember the achievements of past seasonsThat they won the Queen's Cup and the Spanish Super Cup and scared the "rich" of Spanish handball more than once.
Joaquín Rocamora says, "The pre-season helps us get to know each other, because there is a lot of newness and it helps us gradually acquire concepts and game models so that we can grow as a team."
Technician from Orihuela who will do his duty ninth season on Elcheguarantees that he is "very happy" with the template he can make. "We got the best of the economic options we had to sign. This is an exciting new project. With the team of today and tomorrow, where many players have signed on for several years.
As for the goals, Rocamora states that they will be "the same as in previous seasons." We are a young team and there are four best teams for the budget. But again we have to approach the positions in Europe and try to win the best matches in qualifying tournaments like Copa de la Reina and EHF European Cup. In recent years we have been able to give a few surprises and we will. try to repeat. We are far from fighting for titles but we are not giving up on anything, especially in KO tournaments ».
The coach of Elche Handball Club appreciates the support of the Attigco firm "because it allows us to consolidate the project and look forward to the years to come. With your help, we can achieve goals.
From Carrús to Esperanza Lag
Another important change this season will be the pavilion. Elche will play in Esperanza Lag instead of Carrús, which has had their home and castle for years. "We know we have to adapt sportingly and the fans won't be pressing so close to the track, but it's a commitment for the club to continue to grow, have a better image, be able to broadcast the games. live on television and finally be able to continue to take steps forward in the Elche Handball Club project».
Source: Informacion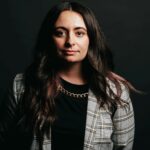 Barbara Dickson is a seasoned writer for "Social Bites". She keeps readers informed on the latest news and trends, providing in-depth coverage and analysis on a variety of topics.