Emiliano Martínez has told GOAL that he has the utmost respect for Kylian Mbappé and has kept the controversy over the dolls to a minimum.
The best goalkeeper in the world, according to FIFA's The Best awards, and who plays for Aston Villa in the Premier League, helped Argentina to glory at the 2022 World Cup in Qatar.
In the final, he faced Paris Saint-Germain superstar Mbappé in what turned out to be an epic encounter, with the Frenchman scoring three times to become the first man to score a hat-trick in the World Cup final since Geoff Hurst for England in 1966 .
He who laughs last laughs best though, and Dibu Martinez was a flurry of emotions as Argentina triumphed in a nerve-wracking penalty shootout that sparked wild celebration scenes from Lusail to Buenos Aires after the Albiceleste's "23" was a key figure in goal and that earned him the Golden Glove award at the World Cup. .
The 30-year-old goalkeeper caused controversy with his antics and drew horror from exaggerated outrage when he accepted that award, before making more headlines in Argentina when he was photographed holding a doll with Mbappé's face during celebrations upon arrival in his home country . .
Martínez came under fire for always insisting it was a bit of fun, he failed to put down a fellow World Cup winner and continues to point out that he holds PSG leader Mbappé in high regard. GOAL: "He is a world class player, what can I say. It was fast. He was great, he was powerful and he scored four goals for me (including a penalty in the last shootout)".
Twitter/yohanroblin
Martinez went on to say of the doll incident that attracted more attention than she ever imagined: "There were a lot of people, a lot of toys in the bus parade. Imagine there are six million people throwing things at you, so you're going to receive a lot of objects. There were obviously a lot of French or Dutch players (toys)… that's Argentina and the fans trying to show that make you laugh. It was nothing more than that, just a party."
Mbappé, who has been named the new captain of the French team, is currently plying his club trade alongside the Argentina captain. Lionel Messi in Paris, with Martínez adding when asked if Mbappé can learn important lessons from the seven-time Ballon d'Or winner: "Yes, Messi is clearly the best player to ever play football, so everyone is learning, not just him, even Neymar and all PSG players will learn from him."
Martínez has benefited from working with Messi himself, receiving the Best Men's Goalkeeper award at the recent FIFA Best Awards after being part of the Copa América and World Cup winning sides for the most memorable 18-month stints. In the same chat with GOALsays Dibu that the Argentinian star has "completed football" and is the real GOAT.
Watch the full interview with Dibu Martínez in the special "Box to Box" from our YouTube channel.
Source: Goal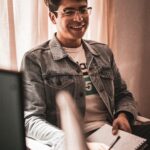 Gregory Robert is a sports aficionado and a writer for "Social Bites". He provides in-depth coverage of the latest sporting events and trends, offering a unique and knowledgeable perspective on the world of sports.