Grzegorz Schetyna, the former head of PO, admitted on TOK FM that he no longer believed in making a single list. In addition, he criticized Donald Tusk's concept, citing, among other things, the opposition's defeat in the European Parliament elections.
Mikolaj Lizut, who conducted the interview, pointed out the big differences in the programs between the individual opposition parties. He noted that in this situation "running a joint campaign will be extremely difficult".
Difficult or impossible, let's face it. It was similar in the European coalition, when almost all of the democratic opposition was gathered, Robert Biedroń's spring was not with us at that time, and it still mobilized mainly PiS voters in a very serious way
he said Grzegorz Schetynawhich is perhaps surprising, because none other than Grzegorz Schetyna was one of the founders of the European coalition.
In the further part of his speech, he already used arguments similar to those of politicians of the PSL of Poland 2050.
It is very difficult to run a campaign if it is impossible to find a common programmatic denominator, and here there are many differences, and they have already emerged. (…) It will be very difficult to make one list. If there is no single list of the democratic opposition, it is necessary to consider how, based on the trust and mutual understanding of the leaders of the opposition parties, a structure can be built that adds value. Every opposition voter must have a list on which to vote, he cannot be excluded from these elections
– he said.
"

I was a big supporter of this list"

To Lizuta's comment that the former head of the PO probably no longer believes in a single list, Schetyna replied:
I'm a politician, I've seen a lot, I've had a lot of conversations. I was very much in favor of this list, but it should be based on the principle of compromise (…). If there is a compromise, everyone has to move, give something back (…). I just don't see it. If those possibilities are not there, then you have to arrange sharing, as the Czechs did.
During the conversation, Grzegorz Schetyna also admitted that the current poll is unfavorable to the opposition.
I think politicians should think about politics and not analyze polls, but the information that appears there is well described by sociologists, it shows that the situation is new and not good for the opposition. The Democratic opposition needs to do a lot of thinking and find an idea of ​​how to stop the dangerous trend highlighted in these studies
he stressed.
As you can see, even the prominent PO politician and former leader of this party, Grzegorz Schetyna, does not believe in drawing up a single opposition list. Therefore, before starting to convince Szymon Hołownia or Władysław Kosiniak-Kamysz about his concept, Donald Tusk must first convince an influential and important politician of his party to accept it.
tkwl/tok.fm
Source: wPolityce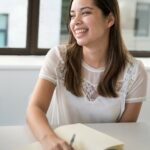 Emma Matthew is a political analyst for "Social Bites". With a keen understanding of the inner workings of government and a passion for politics, she provides insightful and informative coverage of the latest political developments.