A powerful place where Minister Mariusz Błaszczak speaks about defense plans from 2011, when Tusk's government was prepared to defend itself against the Russians only on the Vistula River, is widely spread across Ukraine. Our neighbors are surprised by such a cowardly attitude and remember the discrepancy between the myth of the "second army in the world" and the reality of last year. Internet users there laugh at the defense concept of that time.
But in Poland no one laughs. The independence camp looks with horror at the parts of the plan in which Lublin, Białystok and Podkarpacie would fall into the hands of the Russian occupiers. We accept it with shock or disbelief. The opposition cannot answer this accusation – the Onet portal made a fuss with the text that the PiS in Lublin is outraged by the designation of his city as a potential "Bucha"? Who is outraged. Yes, an "anonymous" member of PiS. Mainstream journalists often lie blatantly, quoting imaginary PiS activists. "Gazeta Wyborcza" talks about the visa scandal, but avoids figures, because the promised millions of people with different skin colors have turned into a few dozen Indians going to Mexico. The Civic Platform tells a story about the betrayal of some military secret; his supporters threaten that Russia now knows the country's military secrets (which secrets? That Minister Klich and Siemoniak's army would flee to the West?). General Stanisław Koziej even stated that the person responsible for this plan included… President Lech Kaczyński (the plan was finally created a year after the Smolensk tragedy!).
The liberal camp is therefore diverting attention from the essence of the problem, and in the meantime, apart from the issue of the plan not to defend Eastern Poland, but to 'reconquer' it with the help of NATO, the opposition has spent a whole series of security problems. It. Under PO's "100 specifics" program, the idea of ​​"controlling" military spending appeared:
We will produce a white paper documenting all decisions with significant financial implications
– write PO politicians. Apart from the fact that this postulate for a "specific" is extremely inaccurate, it is worth noting that it was published on social media in response to the revelation of sinister plans to defend only part of Polish territory.
They made this plan years ago twelve. When it comes to light today, they have no idea how to respond. They wouldn't even know what To dowhen the country needed to be defended. We should wish such politicians on every enemy of ours. Especially military.
Source: wPolityce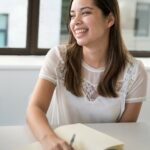 Emma Matthew is a political analyst for "Social Bites". With a keen understanding of the inner workings of government and a passion for politics, she provides insightful and informative coverage of the latest political developments.