Dmitry Polyansky, the First Deputy Permanent Representative of the Russian Federation to the UN, said that the members of the Security Council of the international organization were under great pressure during the voting of Russia's resolution on Nord Stream. He reported that DEA News.
"I think everyone [страны] a little afraid to openly support us. "As always, there has been strong pressure from our former Western partners."
According to him, representatives of Western countries have firmly stated that they are not interested in a vote that would support Russia's position.
On 27 March, the UN Security Council did not accept the draft resolution of Russia, which was expected to launch an independent investigation under the auspices of the UN Secretary-General regarding the Nord Stream explosions. Only the Russian Federation, China, and Brazil voted for its adoption, with the rest abstaining. Vasily Nebenzya, Russia's Permanent Representative to the UN, said the voting results only increased suspicions against the West.

Source: Gazeta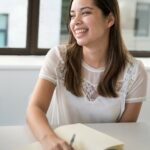 Emma Matthew is a political analyst for "Social Bites". With a keen understanding of the inner workings of government and a passion for politics, she provides insightful and informative coverage of the latest political developments.