Russian President Vladimir Putin talked to Azerbaijani President Ilham Aliyev over the phone about security measures in the South Caucasus. informs Kremlin press office
The leaders of the two countries discussed practical measures for security and stability in the South Caucasus within the framework of the trilateral agreements signed between the leaders of Russia, Azerbaijan and Armenia.
The Kremlin stated that Putin and Aliyev also exchanged views on the development of transportation, logistics and economic relations in the region.
Earlier in the day, Vladimir Putin meets In Moscow with the President of South Ossetia Alan Gagloev.
During the meeting, Putin noted that the relations between Russia and South Ossetia are of a special nature, developing in the economic plane, according to investment programs and in the socio-economic field. Gagloev also expressed his gratitude for Russia's support for the gasification project of the republic's lands, which will bring the regional economy to a self-sufficient level, and invited the Russian leader to visit the republic.
held on the eve of Putin discussion In the Kremlin with Syrian President Bashar Assad.

Source: Gazeta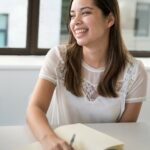 Emma Matthew is a political analyst for "Social Bites". With a keen understanding of the inner workings of government and a passion for politics, she provides insightful and informative coverage of the latest political developments.