The network has the first full-fledged gameplay of an open-world mobile gangster action Mayanagari, which is already called the "Indian Grand Theft Auto". The game was launched on a Samsung Galaxy S23 Ultra smartphone.
In the video, the hero runs around the Indian city, rides cars and motorcycles, and also takes part in gunfights with bandits and cops, armed with a machine gun and a rocket launcher. Like GTA, Mayanagari has a wanted system and cutscenes are created on the game engine. In general, the project is very similar San Andreas.
IN Mayanagari stars as an aspiring mobster who decided to create his own criminal empire. The game has 10 story missions, 15 cars and the ability to buy houses. The project is being developed for Android and iOS.
Rockstar previously revealed a new story update for GTA Online.🧟The second season of The Last of Us will be more different from the game than the first
Source: VG Times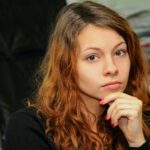 Christina Moncayo is a contributing writer for "Social Bites". Her focus is on the gaming industry and she provides in-depth coverage of the latest news and trends in the world of gaming.