This has not happened yet! Prof. Ryszard Markowski has gone to extreme lengths in trying to scare PiS. A SWPS political scientist suggested in "Gazeta Wyborcza" that the rulers, in order not to relinquish power, should use… the Territorial Defense Forces.
Contempt for the PiS voters?!
So much nonsense has already been said about PiS and so many black scenarios have already been threatened that it seems that there is nothing new to invent. But still! Prof. Radosław Markowski (same for the slogans "delegating PiS") in "Gazeta Wyborcza" decided to raise the bar in conspiracy theories, fantasies and nasty accusations.
As for the change of order – it's about one thing. Perhaps the editors still remember that in the beginning there was a proposal to place cameras there. Well, all this treatment that PiS is doing with the electoral system is to aim at one thing: to convince the little ones, its voters, that Big Brother is watching
– said in an interview for "GW" Prof. Markowski, expressing (consciously or not) contempt and some disrespect towards voters from smaller towns and villages.
In addition, reducing districts or polling places from a minimum of 500 to 200 people means that a 50% voter turnout in a given city will send 100 people to the polls. And these 100 people know each other. They know who and what. For those who will not vote on these church committees, it will be a number
he added.
Small? A political scientist from SWPS has made accusations for which there is no evidence!
Various tricks will be carried out, various semi-legal and illegal measures that will try to exclude potential supporters of opposition parties.
The political scientist threatens with territorialists
However, a well-known (and fierce) opponent of PiS decided to stray into the realms of hysteria, as far as no one has ever been…
I think so, that a decision has been made there not to give up power anyway. And how will it be done? My skin still crawls when I think about it and remember what it was like with Territorial Defense. When it was introduced, there were two very important provisions proposed by the opposition. Namely, that this military formation – which is not particularly suitable for fighting with these sticks in the woods – but is under the direct command of military personnel who can think about what Polishness is and that this Polishness is diverse. And unfortunately it is in the hands of a politician – the Minister of National Defense
he said.
And the second major amendment proposed by the opposition is that these forces cannot be used against Polish citizens. She was rejected. This means that this formation can be used under the slogan that "traitors can try to change the course of the election"
he continued.
I am extremely pessimistic and scared. I don't want to scare you too much, but very unpleasant things will happen in Poland this fall, to put it briefly
he remarked, apparently to give the poor opposition voters goosebumps.
And such fairy tales are told by a "political scientist" with a title?! And where are the arguments for the program? Where is the clash of visions? As usual none. There is only scare, scare and scare. How much can…
READ MORE And this would be a supporter of democracy?! Prof. Markowski: When the rule of law is restored, the process of delegalizing PiS should be started
olk/"Gazeta Wyborcza"
Source: wPolityce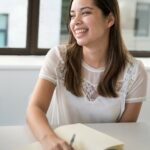 Emma Matthew is a political analyst for "Social Bites". With a keen understanding of the inner workings of government and a passion for politics, she provides insightful and informative coverage of the latest political developments.