Electronic Arts Company announced about shutting down the servers of the popular game Apex Legends Mobile.
Despite the shooter's popularity and being recognized as "Game of the Year" on the App Store and Google Play, EA plans to disable Apex Legend mobile servers on May 1 – a year after its release. As of January 31, the in-game purchase feature has also been removed. No refunds will be made for purchases already made.
Apex Legends Mobile was released for Android and iOS in May 2022. The reason Shooter was shut down was because of the poor quality of recent updates.
At the same time, EA canceled the development of Battlefield Mobile and disbanded the Industrial Toys studio responsible for the game. The mobile version of the popular shooter was still in the testing phase and had not yet been released.
Formerly socialbites.ca saidThe biggest gaming expo E3 will be held for the first time without Microsoft, Sony and Nintendo.

Source: Gazeta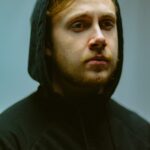 Jackson Ruhl is a tech and sci-fi expert, who writes for "Social Bites". He brings his readers the latest news and developments from the world of technology and science fiction.