"Percentage Differences". This is the name of the meeting to be held by the member of the European Parliament and the former Minister of Foreign Affairs, Jose Manuel Garcia-Margalloand the founder of Podemos and former second vice-president of the Government of Spain, Pablo Iglesias. The talk, where the heroes will face their own vision of the world of politics, will take place on Friday at Club INFORMACIÓN (Avenida Doctor Rico, 17) and will begin at 17:30. The interview, which will be moderated by the club's director, Toni Cabot, can also be watched live on YouTube.
BİLGİ Club is organized by University of Alicante (UA), Valencia Community Business Confederation (CEV), À Punt and Baleària. Alicante Forum You can join in person by sending an email to [email protected]. This email should be sent before 12 noon this Thursday. Those attending the meeting will have the chance to see the two politicians discussing their different aspects. opinions on politics and analyze different issues of today, at a crucial moment marked by the consequences of war and inflation in Ukraine. They will also present their vision of the busy election cycle that will take place next year, during which local and municipal elections will be followed by national polling appointments.
Garcia-Margallo (Madrid, 1944). He was a member of the European Parliament from 1994 to 2011 and has been since 2019 in the current period.
on his behalf Pablo Iglesias (Madrid, 1978) He was the general secretary of Podemos from 2014 until May of last year. He also served as the Second Vice-President and Minister of Social Rights and the Government's 2030 Agenda from 2020-2021, collaborating on various television and radio programs.
Source: Informacion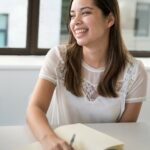 Emma Matthew is a political analyst for "Social Bites". With a keen understanding of the inner workings of government and a passion for politics, she provides insightful and informative coverage of the latest political developments.