Olivie Blake, "Atlas Six"
close
one hundred%
Press service of AST publishing house
Olivie Blake published her first book on the self-publishing platform in the midst of a pandemic in 2020. And he soon became famous – the hashtag video of his book #theatlassix has been viewed more than 47.5 million times on TikTok. The movie rights to the book have already been acquired by Amazon Studios. "Six Atlas" refers to the Dark Academia – "Dark Academy" aspect. Six young magicians find themselves under the roof of the legendary Library of Alexandria – passionate novels, fierce hostility and many scientific and philosophical discussions on space and time, ethics and morality await the reader. Atlas Six is ​​the first part of a trilogy.
Narine Abgaryan, Silence of Color
close
one hundred%
Press service of AST publishing house
Yasnaya Polyana Award, Alexander Green Award and Big Book nominee Narine Abgaryan's new book, like all the author's works, is about people. Kind and not so, happy and unhappy, wise and frivolous. She lives in Armenia, Russia, USA, Canada, England, Italy. Each story – brilliant, sometimes poignantly sad, sometimes tragicomic – puts us in the realm of love, compassion, a very different and difficult life.
Elçin Safarlı, "This is my home"
close
one hundred%
Press service of AST publishing house
One of the main romantics of Russian literature, Elchin Safarli, author of the best-selling books "Tell me about the sea", "Be home when I return", "The house where the light is burning", thinks about memory, home. two people who meet once and can never forget each other already. Quotations from the author's books diverge throughout the Russian Internet, and his ability to write about love in a lively, emotional way makes each new work an event in the field of romantic prose.
KF Breen, Rose Ruins
close
one hundred%
Press service of AST publishing house
The retelling of well-known stories, fairy tales and myths has been popular all over the world for over a year and does not lose its popularity. Suffice it to recall new versions of fairy tales about Little Red Riding Hood in Hannah Witten's Daughter for the Wolf and Cinderella in Terry Pratchett's Witches Abroad. CF Breen invites us to plunge into the atmosphere of Beauty and the Beast. But this story is more brutal and … sharper than the famous fairy tale. One day, dragon prince Nifein caught the violator in the Forbidden Forest. And now his prisoner must save all the inhabitants of the magical land from the curse. But he will have to pay for it with his life. The book received more than 19,000 reviews on Amazon and hit the bestseller lists in the US and other countries.
Martha Beck, Collecting the Pieces. A book for those who are confused, tired, exhausted"
close
one hundred%
Press service of AST publishing house
Coach Martha Beck's work receives the most flattering criticism from Oprah Winfrey, Elizabeth Gilbert and Julia Cameron. In the new book, the author explains why we sometimes maintain traumatic relationships and interact with people who are unpleasant to us. Thanks to the exercises Martha Beck recommends you do, you can go step-by-step on the path that will lead you to understand yourself, your values, and set your own priorities.
Louise Perry, The Dark Side of the Sexual Revolution. Rethinking the era of erotic freedom"
close
one hundred%
Press service of AST publishing house
Activist Louise Perry explores the aftermath of the 1960s sexual revolution. Do women today enjoy freedom and independence? The author is sure – far from it. Men are once again the main beneficiaries. And women again have to put up with their desires and standards. An interesting dive into the world of liberal feminism and its implications.
Arseniy Kotov, "The Monumental Art of the USSR"
close
one hundred%
Press service of AST publishing house
Arseniy Kotov, documentary director of 20th century Soviet monumental art, presents examples of mosaics, drawings, sgraffito, stained glass windows and frescoes that adorned buildings during the Soviet era. Today, monumental works often decay and are slowly leaving the streets. Arseniy Kotov describes the plot and tasks of this art and gives examples from the culture of a bygone era.
Lucy Foley, "Apartment in Paris"
close
one hundred%
Press service of AST publishing house
Lucy Foley is well known to action fiction fans thanks to her bestseller The Guest List. His new story takes place in a luxury apartment in Paris, where every door is full of hard secrets. Coming from England to live with her brother, Jess soon realizes she's in danger when she can't find him at home.
Mikhail Kazinik, The Paradoxes of Geniuses
close
one hundred%
Press service of AST publishing house
Mikhail Kazinik – art critic, musician, writer, poet, philosopher, director, actor, playwright in his book tells about Pushkin, Gogol, Tchaikovsky, Bach, Beethoven, Brahms, Andersen, Khlebnikov, Goethe, Batyushkov, Vyazemsky … the story of each creator worthy of attention and read in one breath, thanks to the talent of the storyteller. Special QR codes placed on the pages of the book will allow you to listen to the works referred to in the narration.
Nina Baklanova, "Russia, let's get to know each other better. Where does the six-toed shaman hide in the Shantar Islands live and how can you find yourself in Middle-earth?
close
one hundred%
Press service of AST publishing house
Nina Baklanova is a journalist and travel blogger who talks about the most amazing places in Russia. The author of the book shows how diverse the natural and cultural landscapes of the world's greatest country are, motivating them to embark on a journey in search of beauty, answers to ancient mysteries and inspiration. Stunning mountain peaks, picturesque canyons, deep blue sea waves await you. Get ready for an unforgettable trip!
Olivie Blake's TikTok book is sensational Atlas Six, Narine Abgaryan's new book The Silence of Color, as well as Elchin Safarli's retelling of Beauty and the Beast and six more books to be released in November.

Source: Gazeta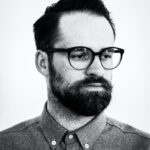 Brandon Hall is an author at "Social Bites". He is a cultural aficionado who writes about the latest news and developments in the world of art, literature, music, and more. With a passion for the arts and a deep understanding of cultural trends, Brandon provides engaging and thought-provoking articles that keep his readers informed and up-to-date on the latest happenings in the cultural world.