There was a sculptor Ginzburg, whom Count Tolstoy knew, who once told Lev Nikolayevich how a brave boy frightened a friend: "I walk around and see warriors everywhere… are you afraid? Are you afraid?" Tolstoy used this story to describe his antipathy towards Leonid Andreev. "So Andreev seems to constantly ask me: "Are you afraid?" But I wasn't afraid at all." I don't know, I don't know, personally I'm very scared when reading Andreev, personally for me Andreev evokes much more emotions than Tolstoy. But: "they scare us, but we are not afraid" – hence it comes from.
Well, the coronavirus is back!
Are you scared?
A new type of coronavirus called pyrola has emerged in Europe and the United States. Mass infections are observed. It is reported that it is more contagious than the previous ones, but it is not as dangerous. Preventive measures will help; Locally, a mask regime is already in place in government institutions, and updated vaccines significantly, or even more severely, reduce the threat of getting sick.
I hear: "I'm going crazy and I see a new species of koyonavius ​​​​piola in the south. He's smarter than the others… are you afraid? Are you scared?"
To expect any public reaction is to completely misunderstand the nature of the tail wagging the dog. I want to look at the brawlers in the media who can now create a public outcry about the return of the "crown."
You may not remember, but throughout 2020, starting in March, I wrote every column about the pandemic, and I remember how, at the end of the 20th year, a friend of mine congratulated me on finally managing to find another news source. How sensitive the fight between vaxxers and anti-vaxxers was, how people got hung up on it. How we could not even imagine a news flow that could overshadow the viral agenda. And no war or revolution was so delicate as the battles between the blunt ends and the sharp ends. I was also a convinced pointer. Even nostalgia…
Fools who deny the existence of the coronavirus have unwittingly inflated it by shouting "There is no coronavirus" and contributed to increasing public resonance, because that's exactly how it works: a good clash, the amplitude of the resonance event. What's a socially significant event without a good feud?
Lech, the plumber, whom I loved tenderly, the wisest man, almost like Hamlet's first gravedigger, looked dispassionately at the pipes and sighed: "Everything is falling into disrepair." And he added: "Especially the people." Here this wise man resigned in the meantime, but with his traces, so to speak… he instilled in me the nature of Satellite V for an hour: "What do you think, Satellite V, Satellite V? This is not Satellite V but this is Satellite FIVE! The previous four took many lives, but this fifth has finally been put into production." How does it all come together in this? What a powerful worldly mind and how much sawdust you have in your head when you have to analyze something that is not from practical life. Magical consciousness, as in Lévi-Strauss or Lévi-Bruhl's book on primitive thought.
I am a staunch opponent of beliefs. Everything in the world should be criticized. However, on this sensitive issue, I was a strong advocate of the theory of eggs breaking at the sharp end. I've had three vaccinations. I will not do it again.
We are also seeing a clear increase in coronavirus in Russia, and this is also a good figure. Considering that not everyone goes to the doctor with symptoms of ARVI, almost 8 thousand new cases were detected last week. During mid-July and August, this figure was 2-3 thousand, so the increase is very clear. But even if there is a virus, there is no panic. They don't respect… It's like in the cartoon about the Canterville Ghost. Or "Monsters, Inc." In the cartoon, the only need of the monsters was to scare the children because they got their electricity from the screams of the children.
There will be a virus. But there will be no electricity.
The author expresses his personal opinion, which may not coincide with the position of the editors.

Source: Gazeta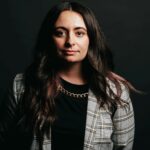 Dolores Johnson is a voice of reason at "Social Bites". As an opinion writer, she provides her readers with insightful commentary on the most pressing issues of the day. With her well-informed perspectives and clear writing style, Dolores helps readers navigate the complex world of news and politics, providing a balanced and thoughtful view on the most important topics of the moment.