this hurricane Category 1 Fiona It landed in the southwest on Sunday. Porto RicoMaximum sustained winds of 140 kilometers per hour (85 mph) and heavy rains general fainting, severe flood and damage classified as "catastrophic".
Fiona, a tropical storm until the beginning of this day, strengthened as it approached Puerto Rico and his eye passed near Punta Tocón at 15:20 local time (19.20 GMT), according to the United States National Hurricane Center (NHC, in English).
Puerto Rico Governor Pedro Pierluisi said in a recent statement to the press, admitted there was "catastrophic damage" on the islandboth in private homes and in public infrastructures.
Gilberto A. Ruiz, from Cabo Rojo on the southwest coast where the eye of the hurricane passed, told Efe, "There is a lot of flooding, many trees fell and many roofs were blown off.
"At first there were very strong winds, then there was a calm for about 10 minutesas if nothing had happened, but now the other part of the hurricane has come and is much stronger," said the Cabo Rojo resident.
NHC warns hurricane has "very dangerous winds", Storm surge of 30 to 90 centimeters can produce flooding (1 to 3 feet) and the east and south coasts of the island, bringing precipitation between 30 and 40 centimeters (12 to 16 inches) and up to 63 centimeters (25 inches) in some areas.
Strong winds and rain that have been felt in Puerto Rico since the previous day and intensified during this day power outage on the island
Blackout can last for days
"As a result of bad weather andthe electrical system was interrupted several times on the transmission linesLUMA Energy, the company responsible for the transmission and distribution of electricity, reported on Twitter.
"Due to the magnitude and extent of the power outage," the company said.The total restoration of electrical service may take several days".
Puerto Rico's power grid is very fragile, especially most hurricane mariawho devastated the island five years ago and destroyed all power lines, leaving a large part of the population in the dark for months.
population once again. Making use of emergency generators and solar panels, in case of lucky households with these systems.
Neighbors in a building in the Carolinas metropolitan area connect to emergency outlets As Efe can confirm, the cables connecting to the generator or even pulling cables from one floor to another do not work on some floors.
Flash floods and overflowing rivers
The National Meteorological Service first reported the risk of flash flooding in municipalities in the southeast of the island, but day by day extended this warning to almost all regionIncluding San Juan and the metropolitan area.
Sylvette Almodóvar, a resident of Lajas (southwest), told Efe that her residence was flooded due to the rains. "We've been drawing water for over 15 minutes," he said.
In this scholar's view, devastations in Fiona's home region close to where the cyclone landed, They're even "worse" than Hurricane Maria in 2017Reached category 5.
"The winds were quite strong. This place is terrible," said Almodovar.Explaining that Fiona's winds caused the trees to topple at her family's home in Sabana Grande, Dr.
About 300 to 400 families actually live between Sabana Grande and Maricao. cut due to falling branches and trees Along Highway 120, which connects both towns, according to Maricaeño mayor Wilfredo Ruiz.
Also, several rivers overflowed in different parts of the island: Portugués and Cerrillos in Ponce (south); Río Grande in Loiza (north); and Guayanés, among others, between Peñuelas and Yabucoa (east).
A modular bridge in Utuado (centre) collapsed during the passage of Hurricane Fiona. It severely damaged many roads.
More than a thousand people in shelters
Authorities have identified communities living near rivers that blow their banks or in flood-prone areas. move to higher ground now or go to some of the authorized shelters.
According to government data, there are currently more than 1,000 people 105 shelters distributed across the country your island.
Total, out of 365 available shelters there are 125 open shelters, It has the global capacity to serve 75,000 people on an island with a population of just over 3 million.
The hurricane caused Cancellation of all flights from the island's airportsPorts, including the international Luis Muñoz Marín, will remain closed from Saturday until further notice.
Governor Pierluisi declared a state of emergency on Saturday He asked Washington to declare a federal emergency, a measure approved by the president of the United States this Sunday, Joe Biden.
Fiona's arrival 2 days before the fifth anniversary of Hurricane MariaIt caused nearly 3,000 deaths and damage estimated at $100,000 million in Puerto Rico.
Source: Informacion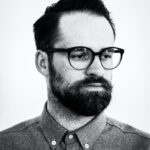 Brandon Hall is an author at "Social Bites". He is a cultural aficionado who writes about the latest news and developments in the world of art, literature, music, and more. With a passion for the arts and a deep understanding of cultural trends, Brandon provides engaging and thought-provoking articles that keep his readers informed and up-to-date on the latest happenings in the cultural world.