Scientists from the Justus Liebig University of Giessen (Germany) found that drinking beverages containing natural sugar is associated with an increased risk of developing dementia. Research results published at BMC (BioMed Central).
186,622 people participated in the research. Volunteers gave scientists information about their eating habits and health conditions. Researchers tried to find out whether high-fat foods and sugary drinks (juice, Coca-Cola, milkshakes) might increase the likelihood of dementia.
No significant relationship was found between consuming fatty foods and increased risk of dementia. However, scientists have found that people who drink natural sugar-based drinks are more likely to get this disease. Researchers have suggested that the strongest triggers for dementia are milkshakes and yogurt. "Safe" drinks included tea and coffee.
It is also stated that similar natural sugars consumed in foods do not increase the likelihood of developing dementia. More research is needed to understand why sugar in foods and beverages has different effects on the human body.
Previous scientists developed A new method to monitor the progression of Alzheimer's disease.

Source: Gazeta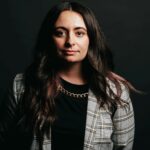 Barbara Dickson is a seasoned writer for "Social Bites". She keeps readers informed on the latest news and trends, providing in-depth coverage and analysis on a variety of topics.