An international team of scientists from Brazil, Sweden and Australia examined the link between bipolar disorder and premature death. To work published In the scientific journal Molecular Psychiatry (MP).
Bipolar disorder (BD) is a serious mental illness characterized by manic and often depressive episodes. Symptoms include severe changes in mood, cognitive functions, energy levels, and activity levels.
It is estimated that approximately 1% of the world's population suffers from BD. The disease makes it difficult for people to form relationships, handle work responsibilities, and perform daily tasks.
Scientists analyzed the results of 57 studies involving more than 678.3 thousand people from 16 different countries. According to the findings, people with bipolar disorder face twice the risk of premature death compared to people without the syndrome.
The increased danger is due to the 11.6-fold increased risk of suicide with BD and a 7.3-fold increase with other unnatural causes. These causes include accidents, drug overdoses and violence.
In addition, the presence of bipolar disorder increases the probability of death from infectious diseases by more than four times, the probability of death from respiratory diseases by three times, and the probability of death from cardiovascular diseases by 1.8 times. The authors suggest that the increased risk of death from respiratory diseases may be associated with high levels of tobacco use in the population with Behçet's disease.
Previous scientists I learnedADHD increases the risk of developing more serious mental disorders.

Source: Gazeta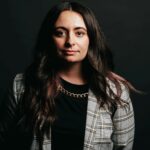 Barbara Dickson is a seasoned writer for "Social Bites". She keeps readers informed on the latest news and trends, providing in-depth coverage and analysis on a variety of topics.