Swedish scientists from the Karolinska Institute in Stockholm have discovered a link between chronic stress and an increased likelihood of Alzheimer's disease. To work published In the scientific journal Alzheimer's Research and Therapy (ART).
Alzheimer's disease is the most common type of dementia in which the brain stops working properly.
The study was conducted using the Stockholm administrative health database. Experts focused on patients aged 18 to 65 between 2012 and 2013.
They identified more than 44,400 people diagnosed with chronic stress and/or depression and then followed them for eight years to see how many people were diagnosed with Alzheimer's disease.
Experts have found that patients with chronic stress or depression are twice as likely to develop dementia, and those who suffer from both have four times the risk compared to people without these disorders.
Researchers plan to develop surveys and cognitive tests to identify people at risk of dementia early.
Previous scientists was created A simple test that predicts Alzheimer's disease 20 years before it occurs.

Source: Gazeta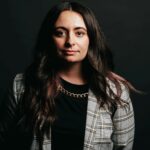 Barbara Dickson is a seasoned writer for "Social Bites". She keeps readers informed on the latest news and trends, providing in-depth coverage and analysis on a variety of topics.