Among Russians, most representatives of generation Z do not like fish and beans, following the results of a survey conducted by the Russian social network Chips. met life. The study included youth aged 15 to 24 years.
"Most of those surveyed, about 62%, said they couldn't eat fish and bean dishes. More than half of the respondents, 54%, do not eat borscht, homemade rice and jelly. Homemade rice, according to zoomers, is tasteless due to meat and an abundance of hot spices, while borscht and jelly only cause misunderstandings, "says the study.
According to zoomers, the list of disliked foods also included soups containing pasta, buckwheat, eggplant, liver, pickles, hodgepodge, and cake.
Former scientists from the University of Portsmouth in England discoveredThat the color of the plate affects the taste of the food on it. They did a study that found that red and blue plates make food taste saltier than white plates, and red plates make food less appealing.

Source: Gazeta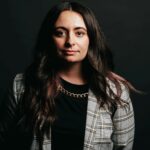 Barbara Dickson is a seasoned writer for "Social Bites". She keeps readers informed on the latest news and trends, providing in-depth coverage and analysis on a variety of topics.