The fourth division of the Pontevedra County Court acquitted a suspect accused of abusing a minor he met on the social network Instagram. During the events, in 2019, the suspect was 21 years old and the girl was 14. In the sentence, the court reported that they had an emotional affair and had sexual intercourse during that time, "freely and voluntarily accepted by the minor on at least two occasions." In addition, the accused and the young "similar degree of maturity identify sexually.
"There is no evidence that the accused made contact with the minor by deceiving him through social networks with the intention of having sexual intercourse, or that the accused asked him to send intimate photos of the minor," the judges stated. Explain that the application was made according to the results of the test performed. criminal liability exemption clause The free consent of the minor under the age of 16, in the Criminal Code, eliminates the criminal responsibility for the crimes specified in this section, if the perpetrator is a person close to the minor according to his/her age and development level. This, according to the judges, "requires, on the one hand, the accreditation of the free decision of the minor under the age of 16, and on the other hand, the absence of relevant differences in age and development. and maturity."
"Defendant and minor's statements regarding the presence of consent in their relationship are fully consistent with reference to both that they met through social networks and that they maintained a dating relationship that was later interrupted when they were caught. . by the father of the minor", ​​the court approves in the decision. The report underscores that, despite the minor's age, "there are no data to allow us to conclude that consent is impaired or the minor's abilities are revoked, reduced, or affected in any way or in any relevant way. any circumstance that would prevent him from freely and voluntarily giving consent. In addition, "There is no evidence that this consent was impaired by the defendant's dominance or influence over the minor, on the other hand, he does not show any sign of fear towards the accused due to ignorance at his age."
The judges affirm that "there is a similarity not only in the physical appearance of the accused and the minor, but also in the development and maturity of both". Psychological expert report conducted by Imelga psychologistsThis concludes that both "have a similar degree of maturity to establish themselves in the sexual sphere."
Source: Informacion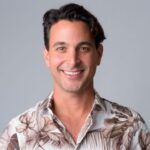 Calvin Turley is an author at "Social Bites". He is a trendsetter who writes about the latest fashion and entertainment news. With a keen eye for style and a deep understanding of the entertainment industry, Calvin provides engaging and informative articles that keep his readers up-to-date on the latest fashion trends and entertainment happenings.