This civil security from jaen, At the request of the Investigation Court No. 3 of Úbeda (Jaén), Arrested in Ponferrada (León), considered one of the "most active" telephone sexual abusers in the country.
This 76-year-old man included 16 cases of sexual harassment over the phone, 11 cases of usurpation of marital status, 10 cases of falsification of documents and one threats, processed in different parts of the national territory.
This operation baptized as Melos The Jódar (Jaén) Civil Guard started when he received a complaint from a neighbor of that town. It was receiving from the mobile terminal between August 2021 and February 2022.More than 100 calls, mostly from an anonymous number, an unknown man asked her for sexual favors.
In addition to calls, I also received messages from. different applications, most of them are annoying and extremely sexual.
After the searches were analyzed, it was found that the follower was. He had three different mobile devices on which he used 20 different phone numbers in the name of usurped identities and other fictitious identities.
As a result of the investigation, The agents managed to locate the alleged perpetrator by breaking into and searching a house in the town of Ponferrada (León). nine mobile phone terminals belonging to the detainee, four tablets, three desktop computers, 25 SIM cards from different operators, 35 fraudulent contracts with telephone operators on behalf of the extortionists, and four agendas in which the detainee lists all the calls made are made to the victims.
As a result of the investigation, it was concluded that the prisoner was hiding behind phones in the name of usurped identities, then making random calls to random numbers and sexually harassing the women who answered.
Source: Informacion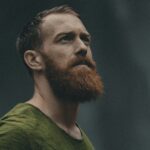 James Sean is a writer for "Social Bites". He covers a wide range of topics, bringing the latest news and developments to his readers. With a keen sense of what's important and a passion for writing, James delivers unique and insightful articles that keep his readers informed and engaged.