Researchers at Harvard Medical School in Boston found that a plant-based diet rich in flavonols can reduce the risk of frailty. Research published American Journal of Clinical Nutrition.
The scientists analyzed data from more than 1,700 older adults. At the beginning of the study, all of them had no weaknesses. Over 12 years of follow-up, 13% of participants developed weakness. This age-related syndrome causes an increased risk of falls, fractures, disability, hospitalization, and death.
An analysis of the participants' diets showed that for every additional 10 mg of flavanol per day, the risk of developing weakness was reduced by 20%. Scientists noted that a medium apple contains about 10 mg of flavonols. Flavonols are also found in blackberries, spinach, and other plant foods.
The authors of the article believe that a specific flavonol called quercetin may be most important for preventing weakness. The results of the study do not imply a causal relationship between frailty in old age and flavonoid use, only the existence of a correlation.

Source: Gazeta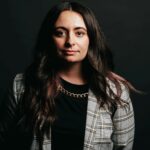 Barbara Dickson is a seasoned writer for "Social Bites". She keeps readers informed on the latest news and trends, providing in-depth coverage and analysis on a variety of topics.