This Civil Guard freed five women from the web of sexual slavery After an investigation that started from Cáceres. Details of the operation, called Risaraldo, were announced this Friday at a press conference at the headquarters of the Meritory of Mertity in Cáceres.
The government delegate in Extremadura Francisco Mendoza, the commander Lieutenant Colonel Rafael Roldán, the Extremadura Civil Guard general Carlos Sarrión and the captain of the judicial police Marcelino Gil intervened in the press.
The investigation took a year and resulted in the arrest of three people, one man and two women, for now. One of the three detainees, alleged to be the ringleader, was imprisoned. All are blamed for human trafficking sexual abusemoney laundering and drug trafficking.
The complaint came from one of the Colombian victims who took refuge in Cáceres. The 18-year-old girl reported the abuse she was exposed to to a non-governmental organization that cooperates with the Police, and the first investigation was launched.
During these months, the forensic brigade gathered information on 650 advertisements on a sex partner website in Madrid and was able to confirm the existence of a criminal organization devoted to trafficking to sexually exploit women.
Finally, in November they three records in their home Madrid, where they found enslaved young women. None of them were more than 25 years old, they were watched by cameras 24 hours a day and lived in inhumane conditions. Drugs and cash were also found during the searches. 50 representatives from the Central Operating Unit (UCO) participated in these three operations.
During these interventions, five women were released. However, the Civil Guard collected documents from 28 other potential victims of this slavery network.
As they explained to the media this Friday, the 'modus operandi' used by detainees was to catch victims, all very young, with fake employment contracts from their home countries, Colombia and Venezuela. They took advantage of the "vulnerability" of women in their families and transported them to Spain. When they got here, their passports were taken away and they were sexually enslaved. They blackmailed them because of their disorder in the country and by hurting their families in their country.
An accommodation business to be laundered
They used a hotel business to launder money the network made from the sexual exploitation of these women. They distributed the dataphones between floors and the profits were transferred to the buildings to put the money to legal tender. After receiving the money, they made transfers to Venezuela, Colombia and Argentina.
The Civil Guard continues to investigate and further arrests are not ruled out.
Source: Informacion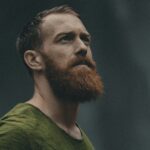 James Sean is a writer for "Social Bites". He covers a wide range of topics, bringing the latest news and developments to his readers. With a keen sense of what's important and a passion for writing, James delivers unique and insightful articles that keep his readers informed and engaged.