A large survey of marathon runners found no association between running and arthritis risk. The study was presented at the Annual Meeting of the American Academy of Orthopedic Surgeons (AAOS).
Researchers at the University of California, San Francisco conducted a survey of 3,804 people who registered for the 2019 and 2021 Chicago Marathons. The average age of the participants was 43.9 years, and their running experience was 14.7 years. Participants reported running an average of five or fewer marathons.
7.3% of the participants had arthritis in the hip or knee. However, the number of years a person ran, the number of marathons, the average running speed, and the number of kilometers per week were not associated with the risk of developing arthritis.
The main risk factors were previous hip or knee injuries, surgeries on them, advanced age, heredity, and overweight.
At the same time, a quarter of respondents received advice from their doctors to reduce the amount of running, and 50% of runners with arthritis were advised to stop running altogether.
"Despite growing knowledge that running and being active can be good for your joints, there is a dogma in the medical community that patients should stop running to avoid wearing down their cartilage," the authors wrote.
The scientists hope their results will convince medical professionals to stop instinctively advising their patients to avoid running.

Source: Gazeta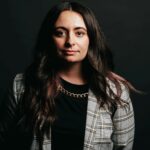 Barbara Dickson is a seasoned writer for "Social Bites". She keeps readers informed on the latest news and trends, providing in-depth coverage and analysis on a variety of topics.