Exports from the state of Alicante continue to rise, although a purely strategic sector such as agriculture is starting to show signs of weakness. And this The decline in fruit and vegetable production due to drought and adverse weather conditions and the associated commercial results could not prevent foreign sales from increasing by 19.7% in January. reached 605 million euros compared to the same month of the previous year. The good moment the shoe, plastic or metal passed through, was decisive in maintaining its growth path. On the negative side, textiles and toys represent the decline at the beginning of the year.
The latest export data released by the Ministry of Industry, Trade and Tourism began to reflect the results of the overall decline in both vegetable and fruit production in the province of Alicante. There are several factors that feed this situation, starting with the lack of water. Although cuts to the Tagus-Segura transfer are yet to come, a series of restrictions occurred in the months before planting vegetables, causing many farmers to choose to reduce their crop area. To this were later added a series of meteorological negativities. appeared as a result of the harvest falling by about 40%. He added that this has already begun to reflect on exports.
According to José Vicente Andreu, president of Asaja-Alicante, citrus fruits also suffered a decrease in production, and in this case competition between third countries must be added, "compete based on prices and fail to meet the requirements required of us».
The result of all these factors was the stagnation in sales, which is the main export sector of Alicante province, which had been on a sharp rise until last year. For this reason, Foreign trade in legumes and vegetables was 60.8 million euros in January, barely two million more than a year ago., fruits and vegetables remained the same at 52 million. The main losses were recorded in crops such as tomatoes or lettuce, as well as clementines and tangerines. Andreu also points out that the current trend will continue very similarly in the coming months, as there has been little improvement in the production data. Consolation in the field of agri-food comes from canned vegetables and fruitsThey have managed to grow significantly from 15.1m euros to 22.3m euros.
Other sectors that went bad at the beginning of the year were toys and textiles.. In the first case, sales increased from 7.6 million euros last year to 5.8 currently. José Antonio Pastor, director of the Spanish Association of Toy Manufacturers (AEFJ), stressed that despite the positive ending, exports increased less than expected last year, especially 1.7%. the sector that encourages half of the turnover to be played in the last period of the year.
On the other hand, exports of home textiles, which are mainly produced by companies in the province, decreased from 3 million to 2.8 million. At the end of 2022, signs of weakness began to be detected, such that was one of the sectors that saw a sharper decline in production. Pepe Serna, president of the regional employers' association Ateval, points out that companies, especially finishing companies, continue to suffer from the negative effects of high energy costs, emphasizing that "to this must be added the problem of inflation. Please note that our products are not mandatory and therefore dispensable in difficult economic times.
Despite this bad news, foreign sales in the province maintained its growth path. and he It has been possible thanks to the beautiful moment that sectors that have a very important weight in the economy of Alicante, starting with shoes, passed through.. It has been the sector that has had the most difficulty recovering from the consequences of Covid, but it is now showing unstoppable evolution, as evidenced by 126 million this month of January compared to 100 last year.
Plastic also offers a positive evolutionAt 36.9 million, six more than exported a year ago. Metal continues to rise in different sub-sectors. Thus, aluminum and its products increase from 24.7 million to 28.7 million, and electrical household appliances and materials from 15.9 to 22.6 million.
Finally, imports also increased, albeit at a slower pace than foreign sales.R. reached 486.8 million, an increase of 6.8%.
Source: Informacion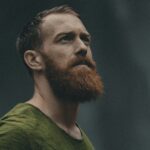 James Sean is a writer for "Social Bites". He covers a wide range of topics, bringing the latest news and developments to his readers. With a keen sense of what's important and a passion for writing, James delivers unique and insightful articles that keep his readers informed and engaged.