Researchers at the Karolinska Institute found that higher plasma caffeine levels associated with carrying certain genetic variants may reduce the risk of obesity and type 2 diabetes. Research published BMJ Medicine.
Previous studies have shown that drinking 3-5 cups of coffee a day is associated with a lower risk of type 2 diabetes and cardiovascular disease. However, most of the studies were observational, meaning they could not reliably establish causal relationships due to other factors.
In a new study, scientists estimated plasma caffeine levels in approximately 10,000 people of predominantly European descent using two genetic variants in the CYP1A2 and AHR genes. People who carry these genetic variants metabolize caffeine more slowly, so they have higher levels of caffeine in their blood.
The results of the analysis showed that genetically predicted higher blood caffeine levels were associated with lower weight, body fat percentage and risk of developing type 2 diabetes. The scientists found no association between genetically predicted blood caffeine levels and the risk of any of the cardiovascular diseases studied.
Scientists have suggested that this effect of caffeine may be due to an acceleration of metabolism: Consumption of 100 mg of caffeine per day is estimated to increase energy expenditure by about 100 kilocalories per day.

Source: Gazeta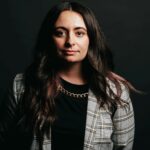 Barbara Dickson is a seasoned writer for "Social Bites". She keeps readers informed on the latest news and trends, providing in-depth coverage and analysis on a variety of topics.