in the police media Alicante They had already nicknamed him "gastrojeta", as he had been eating and drinking in bars, restaurants and cafes in the city for two months without paying a single euro. town center and in one case st john beach. Alicante's hoteliers already panicked and he felt helpless, at that time National Police he could only continue to be arrested when a banquet was held at the innkeepers' expense. After spending the night in dungeons and being brought to trial, he was paroled for a minor fraudulent charge. Saved in just two months 15 arrests, for fraud by not paying 766 euros for food and drink, almost all of which he received, and one for stealing a coat worth 484 euros. A court in Alicante has ended the banquet of 50-year-old Latvian national Aidas J., who in December convicted him for one of these free meals yesterday, and ordered that he go to Fontcalent prison for failing to pay. 900 euro fine loaded on him in this sentence.
imprisonment
Hoteliers will now be able to work in peace for at least the next few years. 22 days in prison He says he has to meet at a famous restaurant on the beach of San Juan for the food he tasted on December 13. It doesn't look like he asked for the menu of the day for the account's amount of 67.50 euros. In fact, he ate an entrecote among other dishes. Of course, he paid nothing and was arrested by the National Police, who logically also gave him free dinner and breakfast. Dungeons of the Alicante State Police Station.
On December 15, he was tried for a petty fraud charge. Education Court No. 9 Alicante He was ordered to pay a fine of 900 euros and a compensation of 67.50 euros to the restaurant.
By then, he had been detained three times since November 28 and was released after the trial was over, continuing the same practice until last Tuesday. Until now I was not registeredIn Alicante, his address is unknown, but he was arrested 15 times by the National Police between 28 November and 31 January.
You threaten a waiter.
In one of those arrested for fraud, the Police also charged him with a crime. threat crime because in addition to not paying the 75.30 euro bill for food and beverage, he intimidated the waiter before taking a cutting knife from the table and making "simpa".
unpaid accounts by "gastrojet" It starts at 14.80 euros in various quantities and in a large cafeteria in Alicante. 409 euro jacketand 81.40 euros, which he did not pay last Tuesday in a central cafeteria. This was his last arrest and yesterday he was tried again for a petty fraud charge. He claimed he couldn't find the wallet when he went to pay, but on other occasions it all points to one more trickery as he faked a serious reluctance to be evacuated from the establishment by ambulance.
Aidas turned 50 yesterday and smiled when asked if this newspaper was well-fed in Spain on his way out of the courts on his way to prison. didn't seem to care much jail admission, The place where you will have to make do with different menus than you are used to.
Source: Informacion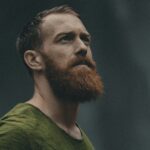 James Sean is a writer for "Social Bites". He covers a wide range of topics, bringing the latest news and developments to his readers. With a keen sense of what's important and a passion for writing, James delivers unique and insightful articles that keep his readers informed and engaged.