Psychologists from the University of Helsinki have established a link between various indicators of circadian rhythms and mental disorders in adolescents. there was work published In The Journal of Psychiatric Research.
Circadian rhythms are 24-hour cycles that are part of the body's internal clock. They regulate a number of bodily functions, such as hormone secretion or the sleep-wake cycle.
The authors analyzed data from a group of participants in the SleepHelsinki study born in 1999-2000. The data used in the research were collected in 2017 and 2018, when the participants were approximately 18 years old. 262 people participated in the study. They completed a psychiatric symptom questionnaire, then wore a sleep tracker for a week.
The results showed that mental disorders were more common in women than men. Women were more likely to suffer from severe depression, social anxiety, and multiple disorders at the same time. Women also slept an average of 22 minutes longer than men. Men go to bed later and wake up later.
It turned out that suicidal tendency was associated with irregular sleep and delay in the onset of sleep stages. People with severe depression had longer circadian periods, while choosing an evening lifestyle was associated with general anxiety, panic disorder, and a host of other problems.
"Adolescence is the age when most psychiatric disorders begin. This is also the period when circadian rhythms begin to transform. Therefore, it is especially important to monitor their occurrence in children," he said.

Source: Gazeta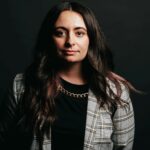 Barbara Dickson is a seasoned writer for "Social Bites". She keeps readers informed on the latest news and trends, providing in-depth coverage and analysis on a variety of topics.