According to a report by the research center of Swiss bank Credit Suisse, about 6 percent of large Swiss companies that have suspended their work in Russia or left because of events in Ukraine plan to return to the Russian market in the next three years. It has been reported TASS.
The publication states that this data is based on the results of a survey of 650 companies, 50 of which are large.
According to the bank, about 6% of companies surveyed in the last three years have terminated business relations with Russia, these are 4% of micro enterprises, 3% of small enterprises, 8% and almost a quarter of medium-sized enterprises. of big companies.
Nearly 40% of Swiss companies surveyed reported that their business partners reacted negatively to Switzerland's decision to join the sanctions against Russia.
Earlier it was known that in 2022 the currency appreciated. led The Swiss National Bank (SNB) suffered a record loss. The federal reserve deficit in the last 12 months amounted to 132 billion francs.
For comparison, the Swiss National Bank's profit in 2021 amounted to 26.3 billion francs.

Source: Gazeta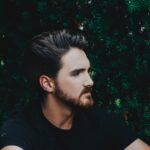 Ben Stock is a business analyst and writer for "Social Bites". He offers insightful articles on the latest business news and developments, providing readers with a comprehensive understanding of the business world.