Scientists from Ohio State University have found that heart attacks are becoming more common among young people who are unaware of their risk factors. The study was reported by EurekAlert.
The study's authors conducted an online survey of more than 2,000 Americans ages 18 and older. They found that 47% of those under the age of 45 did not think they were at risk of heart disease. 30% of the participants said that they would not realize that they had a heart attack. Scientists said that recognizing even the most subtle signs of a heart attack and seeking emergency care can be lifesaving.
A recent study found that the number of heart attacks in people under the age of 40 has increased over the past decade. This statistic illustrates the need for annual heart exams, even in younger people, as timely diagnosis of problems and early intervention can slow the progression of cardiovascular disease.
The survey also showed that 67% of respondents did not do the recommended 2.5 hours of moderate-intensity aerobic exercise per week. Physical activity is the main way to fight diseases of the heart and blood vessels. Other factors are a healthy diet, adequate sleep, quitting smoking and e-cigarettes, maintaining a healthy weight, normal blood pressure, cholesterol and blood sugar levels.

Source: Gazeta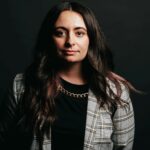 Barbara Dickson is a seasoned writer for "Social Bites". She keeps readers informed on the latest news and trends, providing in-depth coverage and analysis on a variety of topics.